Heartwood Music specializes in music to nourish your soul. Our mp3s, musicCDs, guitar and lute tab, and the Guitar Dharma booklet aim to help you discover and explore the connectedness of music, spirit, and the natural world. Enjoy! -- Clarelynn Rose


Offerings for 2017

Funny how age mellows one. With the latest CD, I asked for one review, got one review, and was satisfied with one review.
That one review for the Offerings CD was done by Spirituality Today . Many thanks to Peter and Spirituality Today for their thoughtful and generous 5-star review of the new CD.

Review of Offerings: Guitar Meditations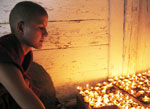 'This music makes me feel inside very quiet, just like when I do puja. Isn't that wonderful!' -- a Buddhist nun in the Himalayas, about The Redwood Sidthe ('Puja' is described by the Smithsonian as 'the act of showing reverence to a god, a spirit, or another aspect of the divine through invocations, prayers, songs, and rituals'.) Wow!
Forth Road Bridge Offer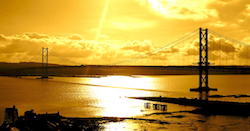 Sorry, the Forth Road Bridge offer is no longer current, as traffic is now flowing again. If you are an HGV driver, however, and the FRB remains closed to you, please write 'info(at)heartwoodmusic(dot)com and we'll make sure you get your free copy.